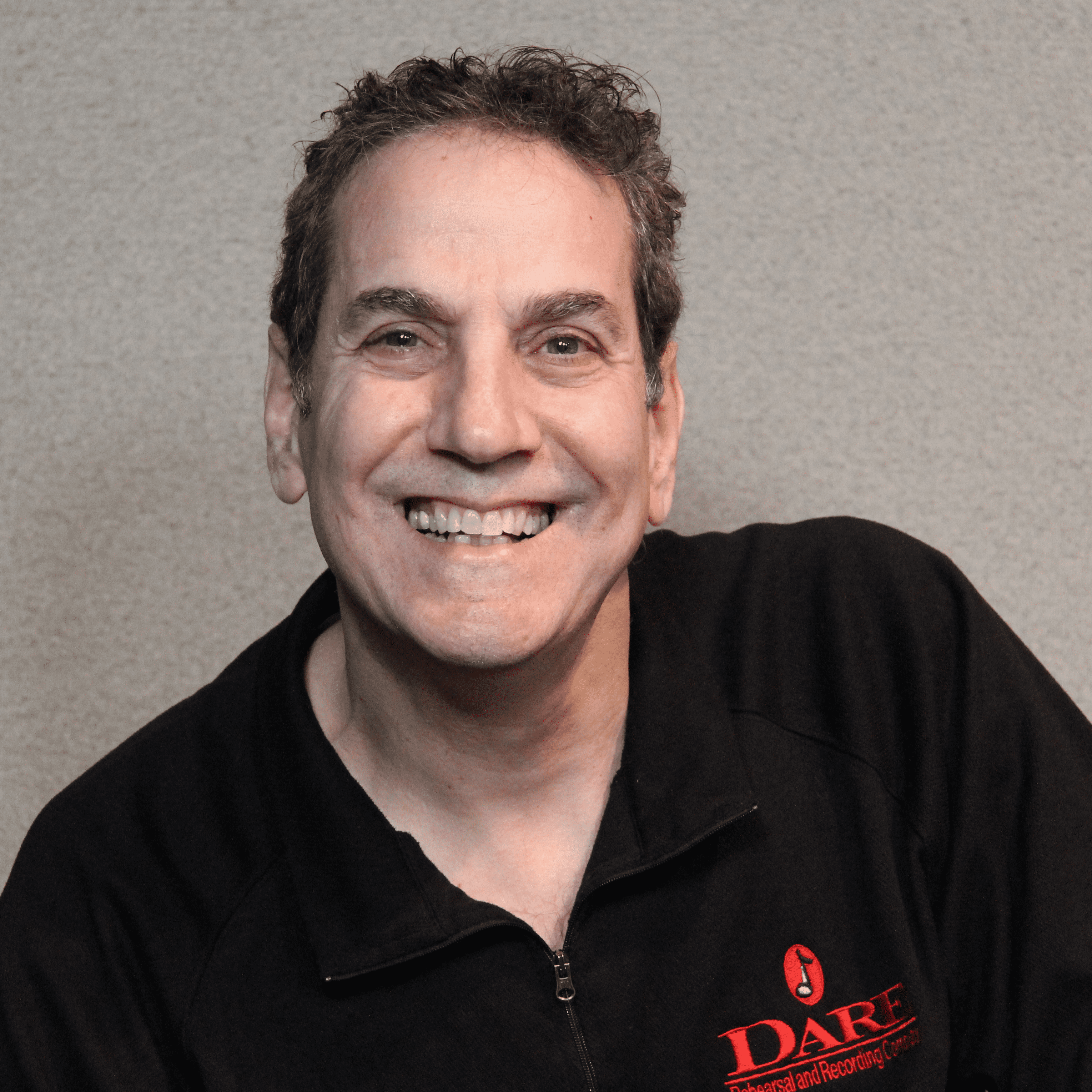 Mike Epstein
Owner / Audio Engineer
When Mike Graduated CW Post with a focus on finance and economics he never realized how it would play a role in his musical endeavors. Previously that same year (1986) Dare Studios was incepted. Originally a 3 room rehearsal studio Dare soon grew to multiple locations. As clients needs grew, so did the services offered at Dare. Today Dare offers one location with 9 rehearsal studios, a Pro Tools recording suite, and a video production studio live sound reinforcement, and professional photography.
Mike has been a professional performing musician since 1980.He has played internationally and has shared the stage with many famous bands and musicians.
Mike also started recording bands in the 80's Originally working in analog where you had to have true knowledge of how audio gear functions. Through the years Mike worked along side many of the worlds top musicians and engineers. Today Mike works in the digital Pro tools environment.
The experience Mike Epstein has gained from recording thousands of musicians, performing countless live shows, playing bass and guitar on hundreds of recordings, and sitting behind the live controls at hundreds of venues brings you solutions and insight that is very hard to find.