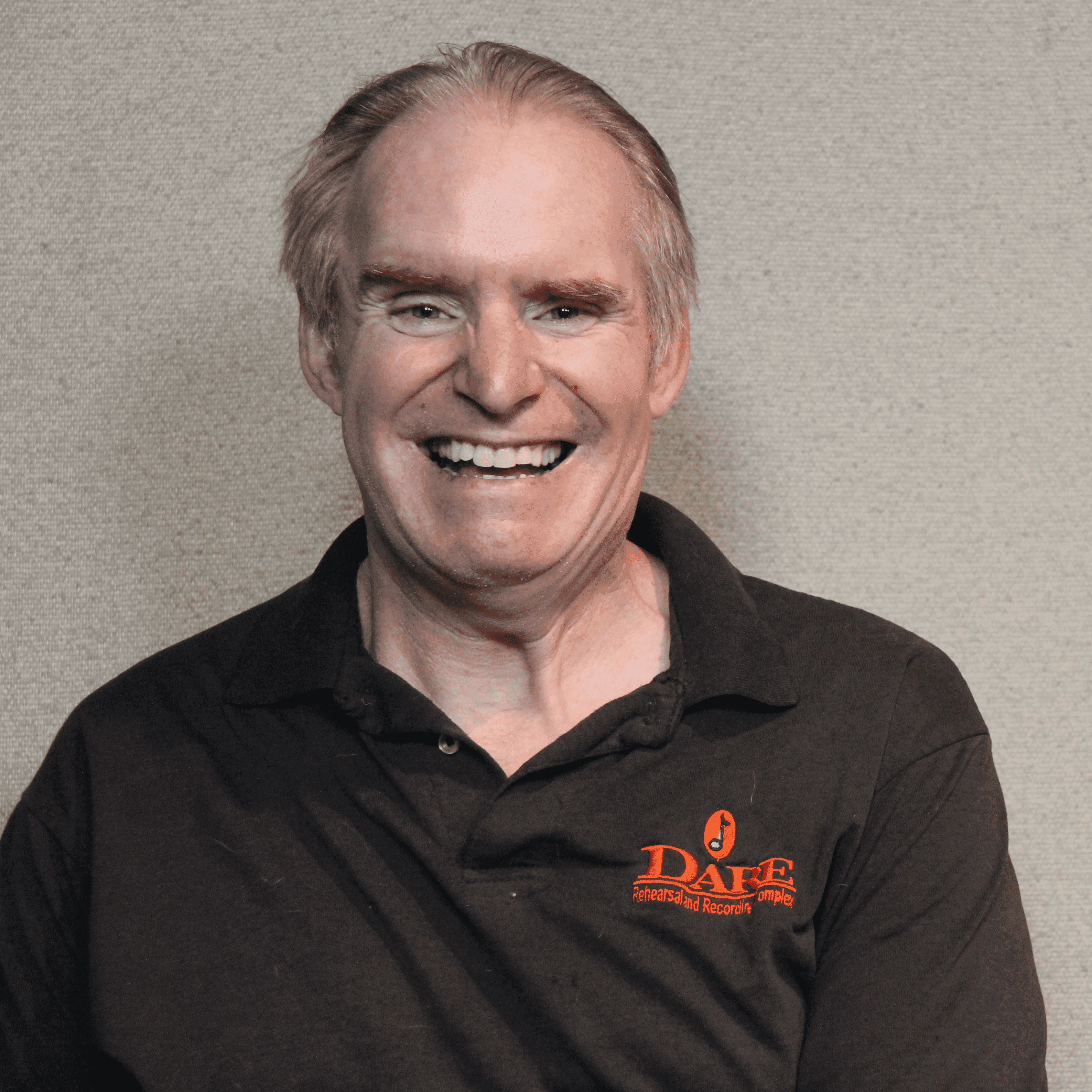 Peter Ippolito
Studio Manager / Audio Engineer
Peter G-9 Ippolito has spent the last 25 plus years working at Dare.
His audio career started in the 90's as a roadie for local bands and eventually began doing sound for them. Peter worked on the Omnipop circuit with popular local bands Kid Gloves, Belly Button, Tailspin across the NY club scene. He often ran sound and DJ'd between sets. He also found himself on the indie scene with bands such as She Wolf Featuring Denny Colt and Bonnie Parker, Negative Reaction, Surge, The Few as well as Jareds Cat. Peter started doing studio work soon after. One of his early projects was preproduction recordings for Spidernick And The Maddogs first album "Voyage To The Palace Of Kali". Other clients Peter enjoyed working with are Joy Mangano of the home shopping network and WWE legend Mick Foley. Peter has recorded over 900 different artists the past 25 years at Dare. Peter also does many live sound events for Dare studios at major venues such as The Nassau Coliseum, The Aviation Museum, White Post Farms, and The Jones Beach Bandshell, plus countless town and county events with crowds of people in the thousands. Some of the top Tribute Bands of today such as Last Child- Aerosmith, Fleetwood Macked, Lisa Polizzis Janis Joplin Experience, Refugee Tom Petty tribute, Desert Highway- Eagles, and  The Mountain Jam Orchestra-Allman Brothers Tribute. and  The original tribute band-The Cast Of Beatlemania.
Peter also enjoys working the Dare studios rehearsal schedule with countless bands. Throughout the years he has had Winger and Krokus and countless cover bands and original bands.
If that's not enough Peter also is a main force in Dares Live streams and video production services.